There are various sources of funding that clubs may be able to access to help with their development plans. In addition to the bodies listed below it is always worth looking for local organisations with an interest in youth, sport, education and health. Clubs should also ask their local authorities, who often have sport development funding, and county associations who may offer development bursaries.
Club with a SwimMark accreditation can access the Region's bursary scheme.
Active Partnerships (formerly County Sports Partnerships) often have details of local funding opportunities.
Michael Mogan, Swim England's Head of Fundraising, has put together some useful Q&A's.
Grants and bursaries available through county organisations
All counties in the East Midlands offer some form of grants or bursaries. Use these links to find information about opportunities in your county.
Other funding opportunities 
A 'valuable resource' which will help provide clubs with the support they need to become strong and sustainable organisations has been published by Swim England.
The Club Financial Toolkit is a new guide which includes tips and advice on all aspects of managing income and expenditure during an 'economically challenging time'.
The 48-page booklet can be downloaded free of charge and contains case studies from a number of clubs.
Covered in the toolkit are managing club finances, employment, legal structures, tax and VAT, income and expenditure plus sponsorship and fundraising.
It also includes additional resources and relevant links to useful information.
Club Matters is a Sport England Lottery funded programme that provides free resources, support, guidance and workshops to:
Grassroots sports clubs, groups and community organisations. 
The professional workforce that supports grassroots sports clubs, groups and community organisations. 

Crowdfunder specialise in connecting projects that matter with people who care.
Crowdfunding is a different way to raise money for good ideas.
Got a minute to spare? Watch our 'how it works' animation. You'll get a brief overview of how crowdfunding works and what extra support, services and money that only Crowdfunder can give you.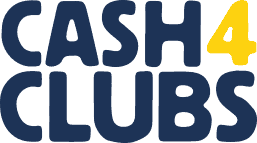 Cash4Clubs is a sports funding scheme, giving clubs a unique chance to apply for grants to improve facilities, buy new equipment, gain qualifications and invest in the sustainability of their organisation.
The Cash 4 Clubs scheme has given out sports grants to many deserving recipients and is committed to funding even more sports clubs in the future. With awards of £500, £750, £1000 and £10,000 available.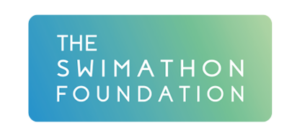 Swimathon can help your aquatic club. They have useful hints and tips on their website as well as access to funding pots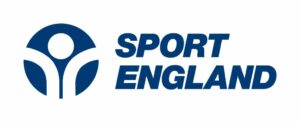 Sport England has various pots of funding open from time to time that can be applied for by your club
Funding 4 Sport was established to take one of the leading positions in funding within the sports and community deveopment industry. 
Queen's Platinum Jubilee Activity Fund
Sport England have announced a new funding stream to celebrate the Jubilee; the £5 million pot is part of more than £22m of investment from the National Lottery in schemes across various sectors that'll celebrate Her Majesty's 70 years of service. The funds could be used for things such as facility hire and coaching costs, or even small capital improvements. Head to their website to find out more and apply.
Easyfundraising offer for clubs
Raise money when your members and supporters shop online with over 6,000+ retailers! Clubs can earn donations as their supporters shop at popular online stores through Easyfundraising. Find out more by heading to the Easyfundraising website.
Amazon Smile
Remind your members to use Amazon Smile when they shop on Amazon to raise free donations for your club!
It's as simple as this:
• Choose your favourite charity – Thousands of local and national charitable organisations.
• Shop at smile.amazon.co.uk – Same products, same prices, same services as the Amazon you know.
• Amazon donates to your chosen charity – Amazon will donate 0.5% of the price of your eligible purchases. Be sure to enrol your club!